Okay, so I kinda got lost in the storm there for a while. Easter was the trigger and my own negligence was the ammo.
But you know what, this is a marathon, not a sprint. I'm good, I'm okay, I'm back in the sunshine again.
Things I learned this time:
1. Chocolate is not my friend.
2. Some part of me seems hell-bent on sabotaging my best efforts and I don't know why.
3. Making healthy choices is hard when you 'don't care'.
What's helping:
1. My three mantras: "it matters" and "if you always do what you've always done, you'll always get what you always got" (thanks Dr Phil) and "time passes regardless" (thank you
Lucy
).
2. Being mindful.
3. Remembering how far I've come but kind of ignoring it. Today is a new day and tomorrow will be the same if I don't make some changes today.
4. Focusing on what I CAN eat, rather than what I can't.
So, I'm getting there. It's been an excellent week. I'm almost 18 kilos down now and people are really starting to notice. Must remember that while I'm getting smaller my head mustn't get bigger!
Always a fan of Lucy...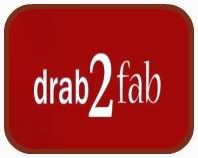 [Image found here]